Our school is in the Parish of St. Martin's and St. Paul's in Tipton, the Vicar of St Matthew's is Rev'd Larry Bain who is one of our Governors who often pops in to visit the school especially for assemblies.
As a Church School, the love of Jesus Christ is our foundation which we hope will be evident to all who pass through our doors. We hope that it will guide, not only the religious aspects of the curriculum day, but will also be a firm foundation for the whole life of the school.
St Matthew's has responsibility for the areas previously the responsibility of the now sold St Paul's in Owen Street and St Martin's church in Upper Church Lane. – this is called a parish.
St Matthew's Church (built in 1880) is on the Dudley Road between the famous Mad O'Rorke's Pie Factory and the Birmingham New Road. There is a large church building with a hall at the rear and a small car park. On street parking is good.
School families are especially welcome to visit the church on Sundays at 10am for coffee and 10.30am for a church service. The first Sunday of each months families sit together for a lighter service and on the other Sundays there is a traditional Sunday School for primary aged children. Although the Sunday school is growing there are still spaces  – why not give it a try?
On Mondays and Fridays in term time there is a play and stay group for babies and toddlers between 10am and 12noon called Mini Matts. There is a small fee towards costs. It's busy but there still room for more. No need to book.
On Friday evenings between 7.00 and 8.30 in term time there is a newly started Youth Group for Year 6 upwards – open for new members just turn up.
On Thursday mornings between 10.00 and 12.30 anyone is invited to our Light Break (a Place of Welcome) where there is Tea, Coffee, Toast and more. A warm place to make friends and to get out of the house.
For those seeking to find out more about the Christian faith the church often runs a short course called Alpha where all are welcome to come and ask their questions.
Check out the church Facebook page or website for more information or give Rev'd Larry a ring on 07913 670654.
All welcome
For further information, please visit: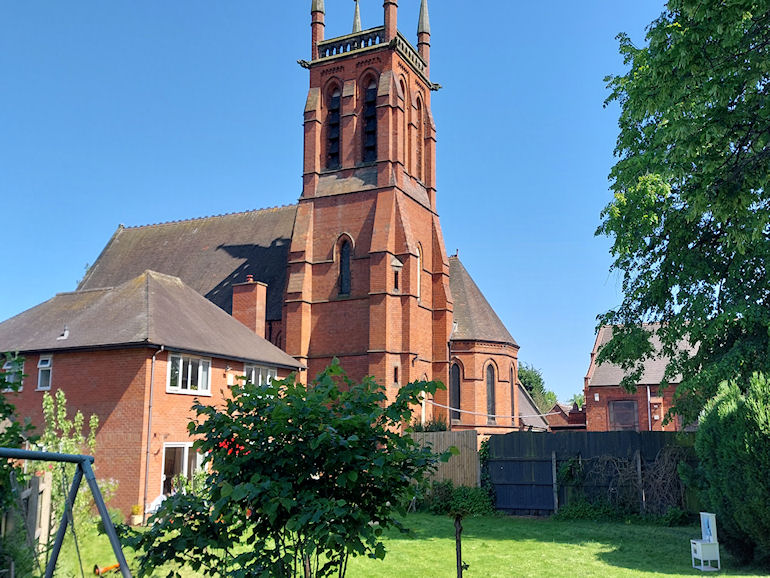 St. Matthew's Church in Tipton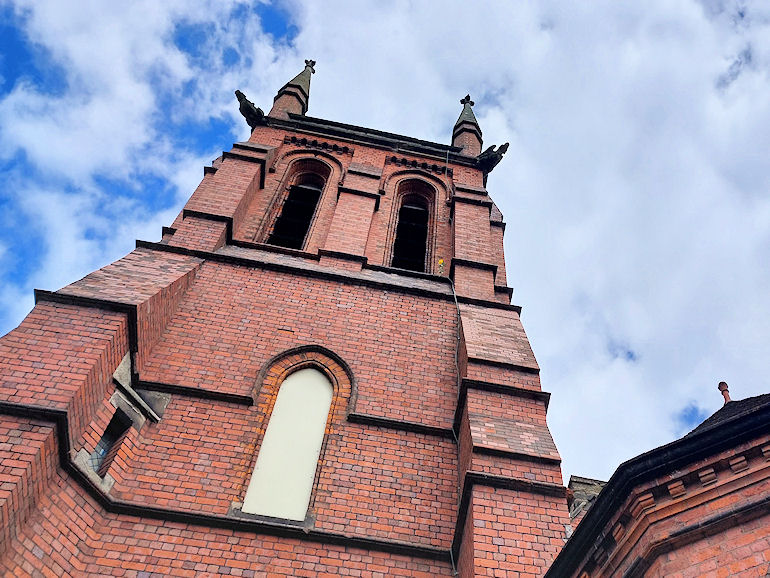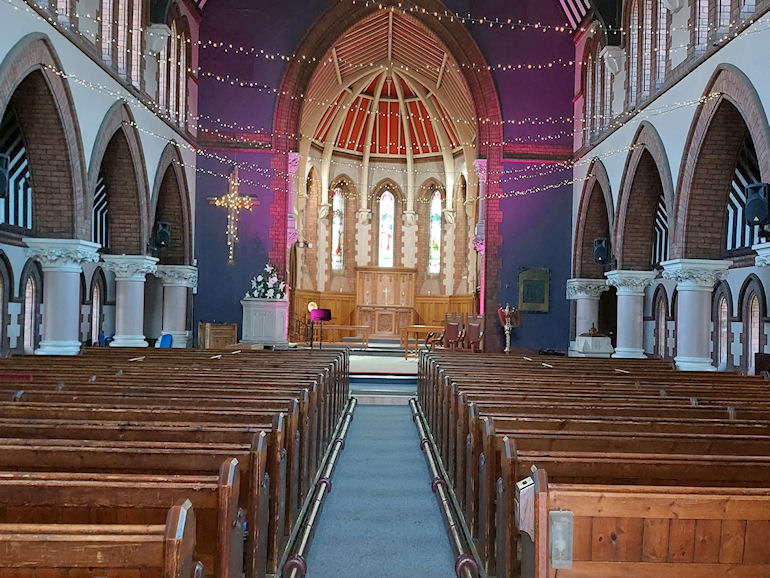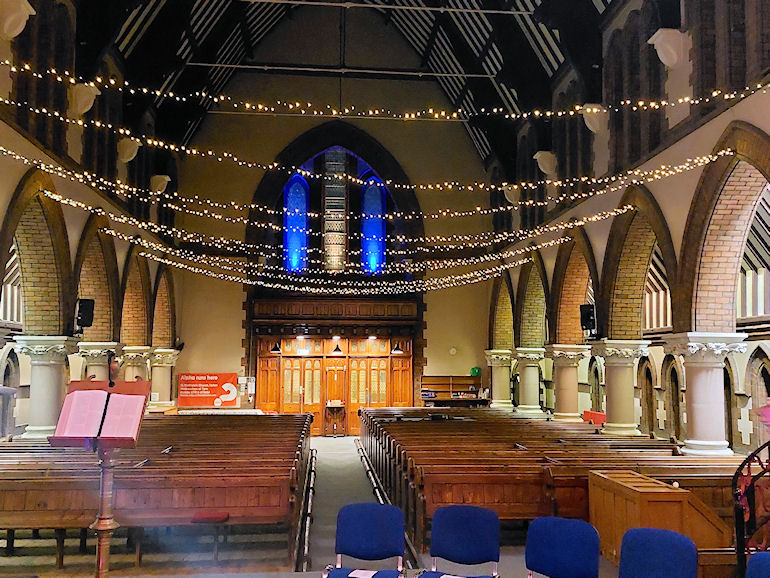 | Day | Time | Service |
| --- | --- | --- |
| Sunday | 10.00am | Coffee Time |
| Sunday | 10.30am | Sunday Service |
| Monday | 10.00am | Stay and Play, to 12.00 noon |
| Thursday | 10.00am | Light Break (tea, coffee, toast), to 12.30pm |
| Friday | 10.00am | Stay and Play, to 12.00 noon |
| Friday | 7.00pm | Youth Club (Year 6 upwards), to 8.30pm |
Our school was named after Saint Paul.
St. Paul was converted from Judaisim on the road to Damascus. He was the ultimate missionary, travelling throughout many countries and lands preaching the Gospel of Jesus.
He established numerous Churches during his travels and was even imprisoned several times.
St. Paul died in the year 67.
He was also known as the Apostle Paul, Paul of Tarsus, and Saint Paul.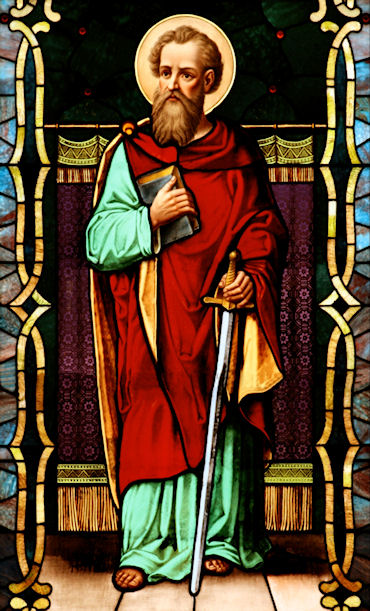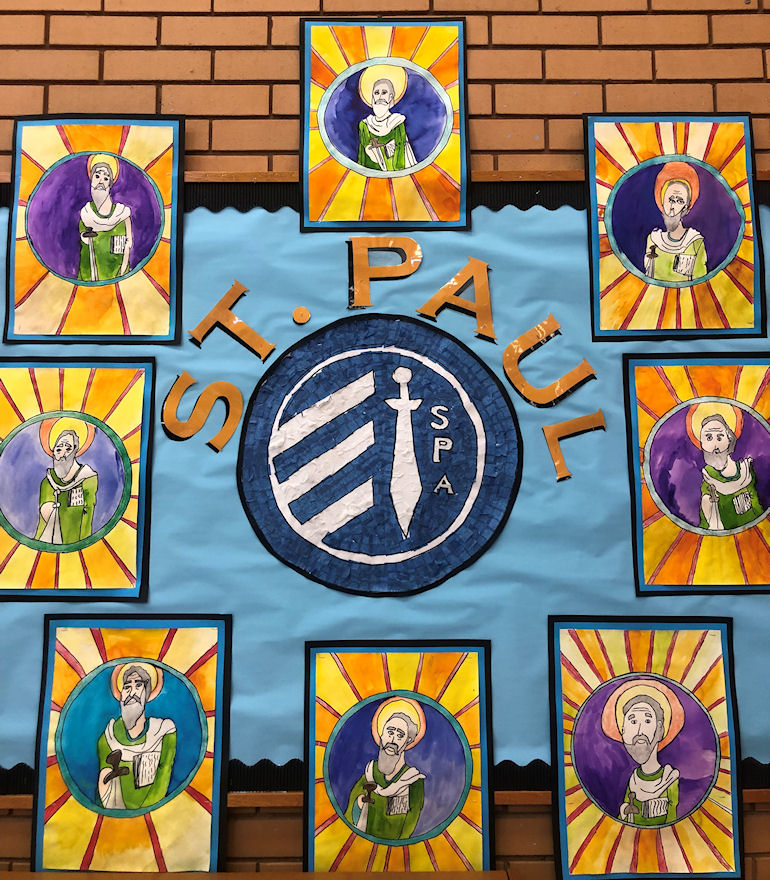 Some of our paintings of Saint Paul