Pupils at St. Paul's have the opportunity to be part of several groups, who make important contributions to our school.
The School Council enables pupils to take an active role in the life of the school.
The children can take responsibility and help improve behaviour, they can become involved, where appropriate, in some of the decision making that takes place in the school.
The School Council lets the children solve problems fairly and is a forum that allows them to take part in discussions on various topics raised in the school. Through the School Council pupils to learn how to talk about things that affect them, makes them better listeners.
Pupils learn the appropriate skills to arrange, run and record meetings through presenting an agenda. The School Council meet once a week on a Monday.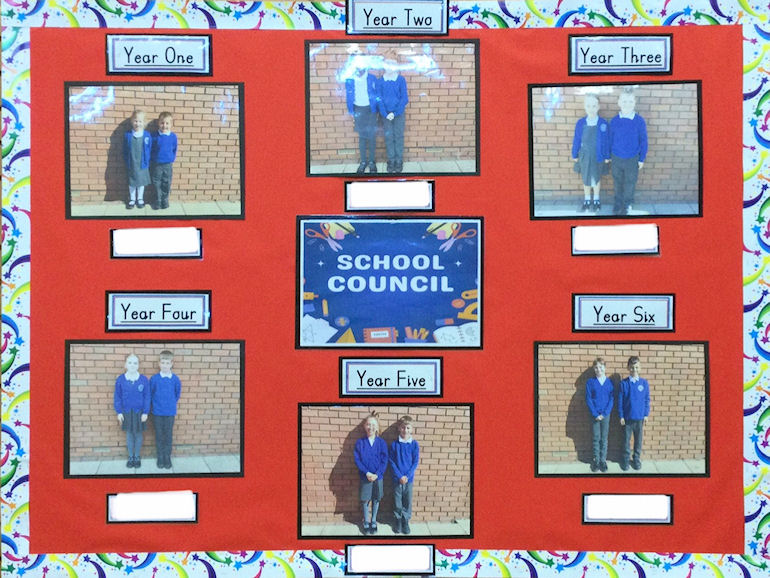 Arrangements
Each class, from Year 1 to Year 6, will elect 2 people (1 boy and 1 girl) to sit on this council. Elections will normally be every September for the start of the academic year.
Nominations will be given to the class teacher and each child in Year 1 to Year 6 will be given 2 voting papers to vote for 1 boy and 1 girl.
When the council has been elected – the Chair and Vice-Chair will be elected from the Year 6 pupils. It will be their responsibility to meet with the Principal and Vice-Principal and decide on the Agenda for the meetings.
The Secretary will be elected from the remaining upper Junior classes.
A folder containing all agendas and minutes will be held in the Principal's office.
Meetings will be held on a half-termly basis.
A suggestion box will be placed in the entrance hall for suggestions or ideas that pupils would like to have discussed at the council meeting. The person placing the slip in the box will sign them.
A report will be written by the Chair or Vice-Chair to present: firstly to the Principal and Vice-Principal for any amendments that may be appropriate; presented to the school at the next Whole School Assembly. Where appropriate reports may be made in Newsletters or in the Principal's Report to Governors.
At the end of the Academic Year the council will be disbanded and a new election take place in September.
Forms
Eco-Schools Committee
St Pauls Eco Committee will be dedicated to ensuring our school saves energy, reduces CO2 and encourages recycling.
Our Eco Committee meet once every half term to discuss how we can implement new strategies and reflect on the impact of our current strategies, addressing a variety of environmental themes.
Our school will be working towards the Green Flag Award and developing our Eco Code.
The Eco Committee have the responsibility for passing information from the half termly meetings to their peers to ensure that we have a whole school approach to becoming a greener school.
Four Sports Leaders have been selected to organise and provide playground games for pupils at lunchtimes.
This group will be supported by Mr Sherwood and will have access to the PE resources when delivering small activities.
This role is designed to promote sports in school, develop leadership and confidence skills, as well as inspire younger pupils to join in playground games. Sports Leaders will also be responsible for setting up and packing away all playground equipment during lunchtimes.
They will all wear blue bibs so that they are easily recognisable to everybody on the playground.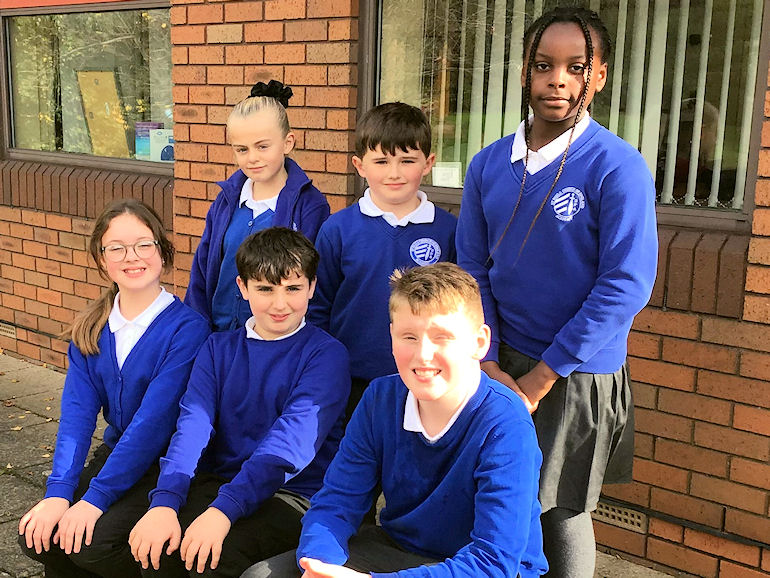 Worship Committee
Our Worship Committee comprises of pupils from Year 6. These children help with collective worship across the school.
The Committee support whole school worship and also encourage the participation of others in response to our worship.
The Responsibilities of our Worship Committee are:
To promote faith in our school, through our school values
To read prayers and Bible readings
To lead whole school worship
To support with Open the Book Bible sessions
To host special worship events such as the Nativity and Easter Celebration
Attend half termly Worship Group meetings
Feedback ideas for themes for worship, prayers and hymns
Help lead on school charitable work such as the Harvest collection
Online Safety Champions
We have eight Online Safety Champions, two from each Key Stage 2 class. We meet once a half term to discuss online safety issues within school and they are tasked with sharing these discussions and completing tasks with their year group.
Art Ambassadors
The Art Ambassadors work across the school promoting the every aspect of the arts. They meet once a term to plan and deliver art events and competitions and have all been trained by Arts Connect team.
The Digital Ambassadors help with ensuring our technology is running and fully functional.
They support class teachers with helping set the computers up, charging iPads and assisting younger classes with their work.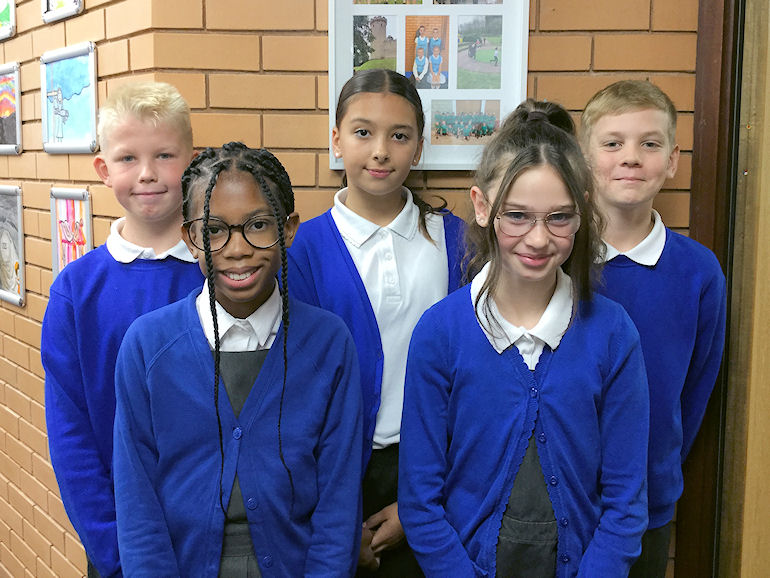 Digital Ambassadors 2023/24
The Reading Ambassadors help promote the love of reading and reading for pleasure across the school.
Their roles include maintaining the organisation of the school library, researching new book releases, recommending reads to year groups and organising reading for pleasure time at lunchtimes.