St. Paul's Church of England Academy is a one form entry Primary school in Tipton.
The school was originally formed in 1874 at a site in Wood Street. It remained at this site until 1992, when it relocated to a new building in nearby Robert Road. It takes its name from the parish church of St. Paul, which opened in Owen Street in 1839. The school converted to Academy status in March 2015.
As a one form entry school we have a maximum number of 30 pupils per class.
We are very lucky to have a large site that offers our pupils an exceptional outdoor environment in which to learn. We have a large playing field, a gardening area, an enclosed games area and a large playground.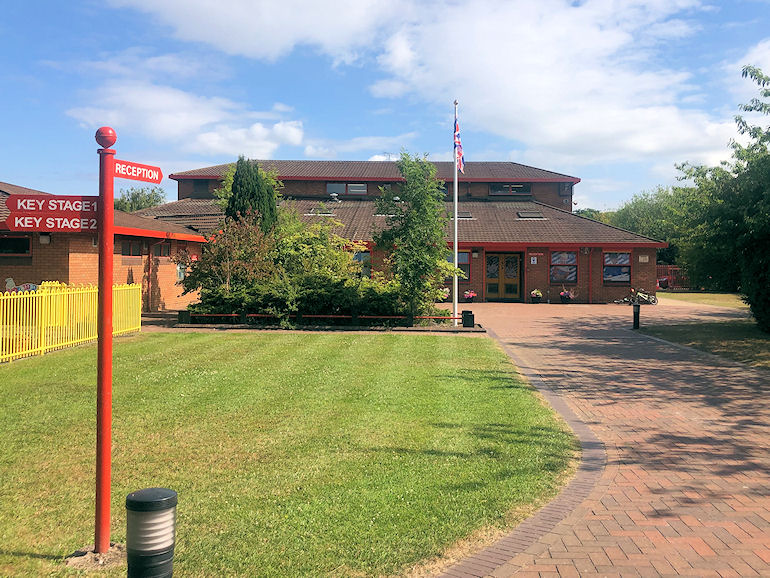 Our pupils' personal, social and emotional development is vital and our Early Years staff ensure pupils' needs are met every day.
In Key Stage 1 an emphasis is placed on the development of reading as this is fundamental to success in both English and Mathematics. We follow the Little Wandle programme to deliver our phonics and most pupils achieve age related expectations by the time that they leave Key Stage 1.
In Key Stage 2 we focus on developing our pupil's skills across the curriculum and in English and Mathematics in especially. Our fundamental aim is to ensure all our pupils are equipped with the skills to learn effectively throughout the rest of their lives.
At St. Paul's, we offer a broad and balanced curriculum that is creative, fun and full of interesting and vibrant learning experiences for all our pupils. We ensure that our curriculum is enriched with visitors, visits, events and activities to inspire in each child a thirst for learning.
At lunchtime we have lots of sporting activities for pupils to take part in and we have a number of after school clubs on offer to enrich the learning experiences of our pupils. We have a Breakfast Club which runs each day for all pupils.
School Opening Hours
School gates open from 8.35am and close at 8.45am.
School finishes at 3.30pm, Monday to Thursday and at 12.50pm on a Friday.
Breakfast Club opens at 7.30am.
All After School Clubs run until 4.30pm.
St. Paul's C of E Academy is open for 31 hours and 55 minutes per week.